Your specs are met with Single-sided, Double-sided, Multi Layered, Flexible or Exotic Printed Circuit Boards then assembled either with Through Hole, Surface Mount or Mixed Technologies mounting. We have the machinery and knowledge to provide precision quality with extremely short turn around times.
KEP Contract Manufacturing provides everything with that special custom touch. Our team works with your needs and requirements, other then one size fits all. Precision quality and attentive service has grown KEP Contract Services through the years allowing us to be your one stop shop for:
BOM & Configuration Support
Box Build
Kitting Services
Custom Cabling & Harnesses
Configure to Order Builds
Chassis Sub- Assembly
Electro Mechanical Assembly
Custom Enclosures
To quote on your specific assembly application, please fill out the request form from the link below or e-mail us at: info@kepcm.com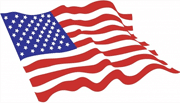 Made In America Means Something!