Let our team take you from a conceptual design to a PCB layout design. From electrical analysis to creating a Bill Of Material ("BOM"), KEP Contract Manufacturing is your trusted partner.
KEP Contract Manufacturing is right there for your Prototype PCB designs with quick turn around cycles or for Reverse Engineering projects. Precision quality and individualized attention to your specifications is what differentiates us from the large, take a number, PCB houses.
All great designs become fantastic designs when the right testing criteria is in place. KEP Contract Services performs both human and machine testing. First we inspect all boards electrically for microscopic shorts or open circuits. We will take your specs, design custom test fixtures that inspect the completed circuit boards for quality control and ensuring all finished product with a pass/fail certification.
To quote on your specific assembly application, please fill out the request form from the link below or e-mail us at: info@kepcm.com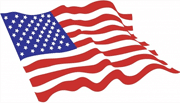 Made In America Means Something!